On the hunt for Istanbul's coolest neighborhoods? ❄️ The waterfront district of Karaköy is a must-visit and becomes even more enthralling in wintertime. Sprawling with hip cafés, art galleries, cool boutiques, and design hotels, there's plenty of things to see and do in the area. Here are the top 7 activities to do here that deserve a spot on your bucket list! 1. Grab a coffee at Karabatak. 2. Have breakfast at Namli Gurme. 3. Try the baklava at Karaköy Güllüoğlu. 4. Visit the Kilic Ali Pasa Mosque. 5. Explore and take photos at Banks Street. 6. Discover the art of Istanbul at the SALT Galata and The Karaköy Gallery Building. 7. Stroll along the French Passage to shop from their cool boutiques. Have you visited this historic and charming neighborhood? What are your favorite areas in Istanbul? 🗺️ 📸 muratate.s 📍 Karaköy, Istanbul
877
182,3K
New Zealand's Lupins in full bloom 🌸 by wilderness_addict
572
131,8K
The beautiful roads of Tuscany 🌳 by _marcelsiebert
458
122,3K
302
2,4K
On snow patrol. 🐕 Check out the coolest dog, out for a ride in the snow! No bad vibes here, just a good doggo living her best life on a sled. 🛷 The snow has gifted Tahoe a winter playground, welcoming visitors to enjoy an outdoor escape that's both fun and exhilarating. Rocking those shades and tiny shoes, doesn't this dog show us how to have a good time? 😎 Where are your favorite places to go skiing? ⛷️ 📽 brian.walker 📍 Twin Bridges, California 🎶 Xavier Wulf - Tokyo Drift
1,1K
87,3K
That crashing-ocean-waves ASMR.🔊 Tucked in the beautiful southern coastline of Portugal, Algarve is a region peppered with amazing beaches, lovely fishing towns, and a favorable climate. Blessed with natural wonders, it's an incredible holiday destination where you can "disconnect to connect". Have you ticked off this region on your bucket list? What are the best areas to explore in Portugal? 🇵🇹 📽 brasdio 📍 Algarve, Portugal
527
83,5K
Boasting 13 national parks, Utah makes for a wild playground for the adventurer. From red rock canyons and sandstone desert in the south, to the snow-capped Wasatch mountain peaks in the north, the scenery of the state will stun even the most seasoned traveler. Get our Utah travel guide at the link in bio. #tlpicks courtesy of _adamdesjardins
255
39,7K
Ciao, Italy — the land of pizza, pasta, wine, and all things romantic. Even in a country so beautiful, it's easy to make a few mistakes that could ruin your vacation. At the link in bio, get our list of common mistakes on your next trip to the Boot, so you can focus on enjoying la dolce vita. #tlpicks courtesy of mary_quincy
203
37,7K
Planning a vacation is never an easy task, especially when it's time to talk about budget. But hey, luxury doesn't always mean crazy expensive. We think it's time for you to plan the luxury trip of a lifetime without breaking the bank, so we've found 20 vacation ideas that will leave you in awe of the trip and the price. Get the list at the link in bio.
321
36,4K
"A ten day visit to Glencoe resulted in some special weather and the odd rainbow," writes #YourShot photographer Patricia Williams of this charming scene. https://t.co/vO1hS63hMQ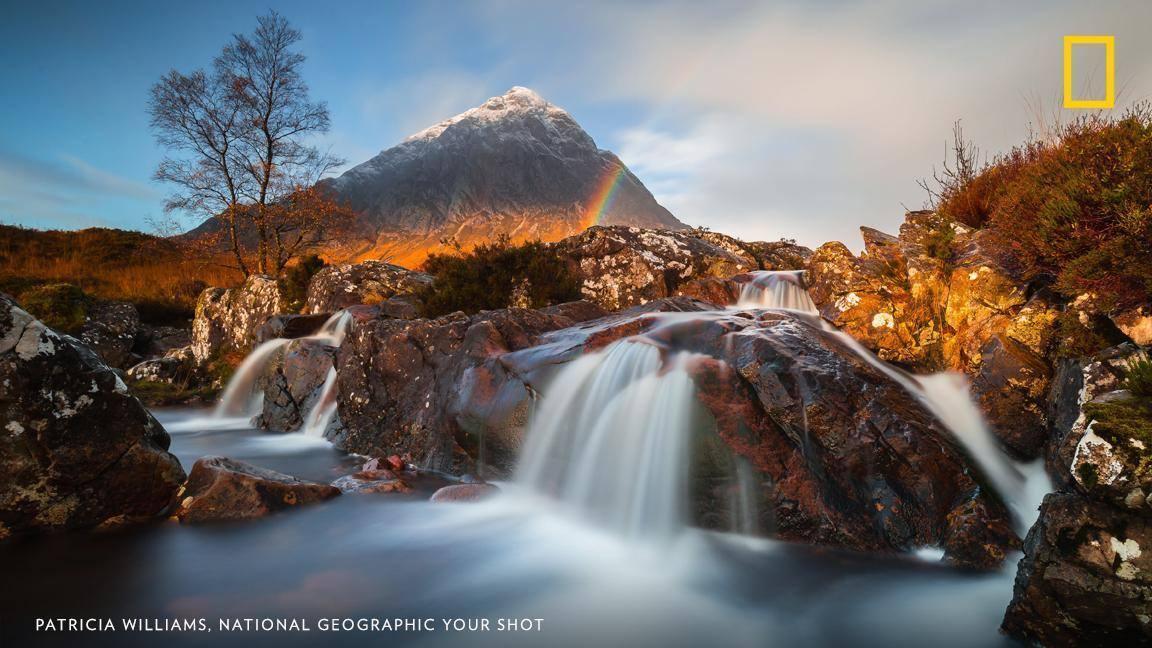 116
740
Finally got the chance to visit this amazing place, The Wave, North Coyote Buttes, Arizona, US
90
3,4K
80
460
Car camping at a disused Quarry in South Australia recently.
6
57
79
419
83
391