Tom Brady was the 199th pick in the 2000 NFL draft. Which tells me that occasionally, if not often, people assessing your future potential based on past performance don't know shIt about anything.
11,7K
63,1K
🦵🏈You'll get a kick out of this! Shown here, we see a stunning aerial view of Tampa, Florida, the host city of #SBLV from the International Space Station (ISS), captured by astronaut Soichi Noguchi. Your space-based #SuperBowl Sunday highlights: 🏆Four SpaceX Crew-1 NASAAstronauts will break the U.S. space record for most days in space by a crew launched aboard a U.S. spacecraft. 🚀Those in Tampa are advised to look up at about 7:15p.m. EST tonight and wave to the 8 humans in space! Weather permitting, you'll be able to see the ISS pass over the #SuperBowl city. (Did you know the ISS measures 357 feet end-to-end? That's almost the size of a football field). All punts aside, we hope you enjoy the day! Credit: jaxajp astronaut astro.soichi #NASA #Tampa #Florida #SpotTheStation #Views #SuperBowlLV #Galaxy #Universe #Earth #ISS
1,8K
525,8K
Voyage of the Moons Created using still images taken by the Cassini spacecraft during it's flyby of Jupiter and while at Saturn. Credit: NASA/JPL-Caltech/SSI/CICLOPS/Kevin M. Gill @kevinmgill https://t.co/4RFhdxsEwq
6,7K
46,5K
In my last tweet, you saw an astronaut's view. Ever wonder what @SpaceX Crew Dragon Resilience sees? Enjoy the views from the Eyes of a Dragon. https://t.co/xQntPDBZSs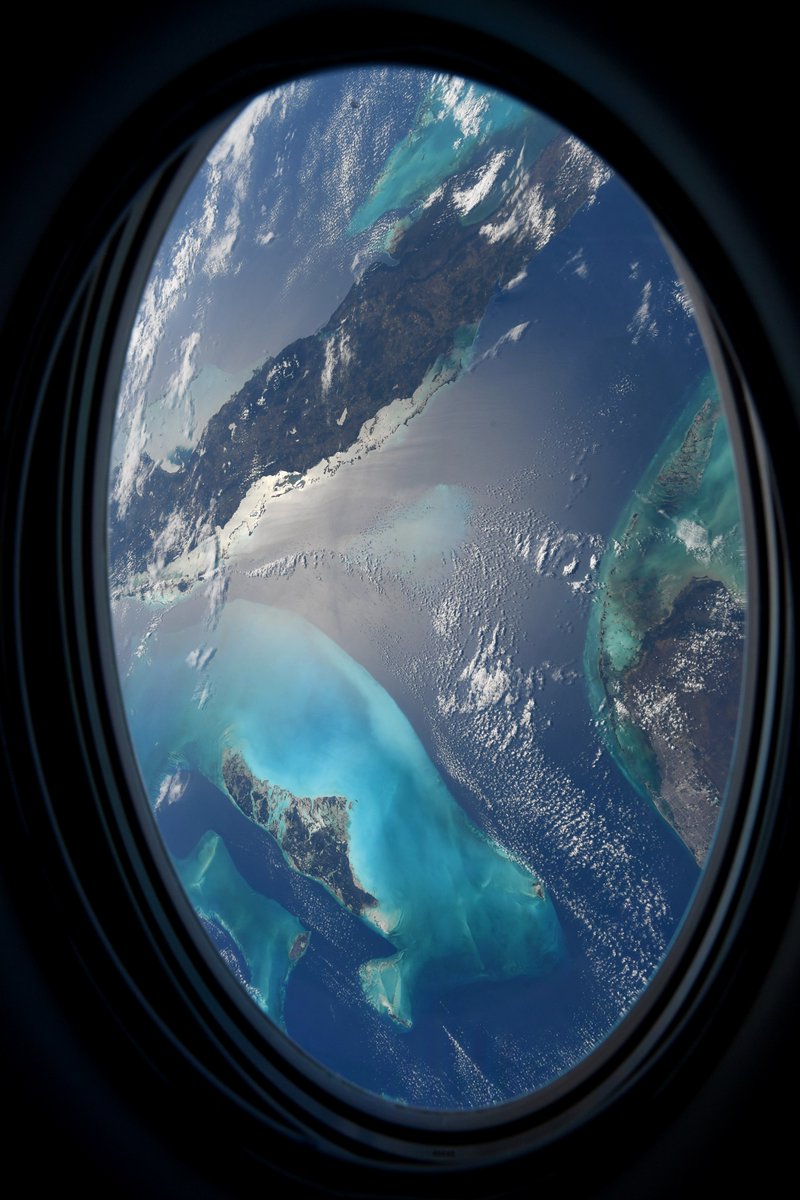 2,9K
26,8K
This is the International Space Station passing in front of the moon as seen from my backyard in Detroit. I show it in a slowed-down version then in real-time speed.
757
40,3K
On this date in 1984, this amazing photo was taken of NASA astronaut Bruce McCandless, the first person to go on a spacewalk without a tether.
274
7,1K
Sergei Krikalev aka the last Soviet citizen. The Soviet Union collapsed in 1991 when he was in the orbit and he had to stay there for about 10 months before returning to his "new country".
109
4,1K