I'm 3000 followers lighter today. Feels good.
955
49,6K
The Bernie Sanders meme is too much fun. Give me more caption ideas in the comments below! #averageparentproblems
431
15,2K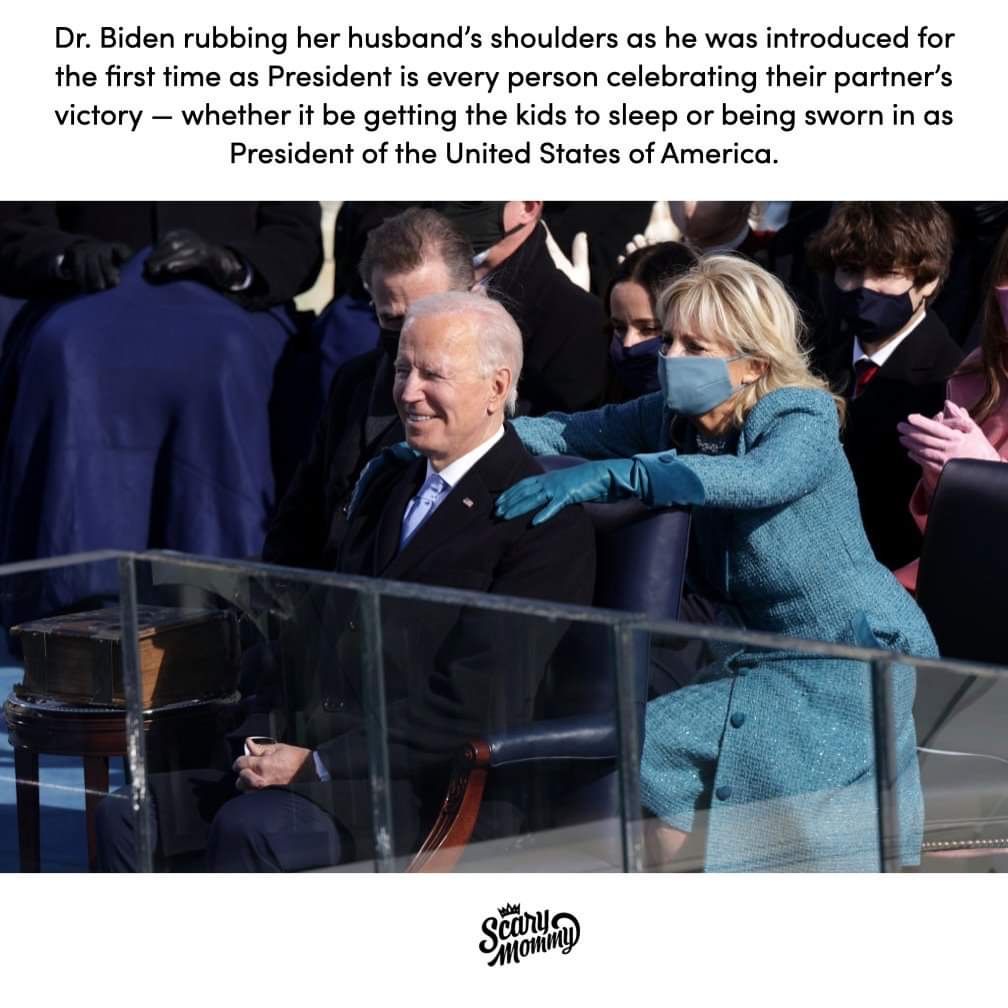 95
1,5K
Reading and discussing Amanda Gorman's poem "The Hill We Climb," is a great opportunity for students to learn about the tradition of creative expression as a commentary on democracy and U.S. history. @Tolerance_org https://t.co/t155nASD8P
197
559
Will I grow out of needing to reset my password every time I visit a website? Or is that just a part of who I am now?
38
328
Today, Vice President Kamala Harris made history as the first woman — and the first woman of color — to be sworn into the office of VP in the United States. And as she ascended to this barrier-breaking role, millions of people got to see a more expansive version of the American family in front of them — one that could broaden rigid ideas of family dynamics and gender roles. Following a visit to Arlington National Cemetery, Vice President Harris walked a stretch of the inauguration parade route toward the White House with members of her "big, blended" family. "What's your first job?" a reporter yelled out. "Walking to work," she said. Tap the link in bio for live coverage of the inauguration and to read more about the Vice President's history-making family." 📹: Anna Moneymaker for The New York Times
20
3,1K
If this pandemic has taught me anything, it's to let go of perfection. I've literally been treading water and i don't have time to worry about things like a clean house, wearing makeup or my kids acting perfect. It's been stressful but beyond liberating.
29
259
Those first few months really put you through the wringer.
108
814