Donald Trump impeached for 'inciting' US Capitol riot
13,4K
175,1K
Breaking news via coveringpotus: The House voted Wednesday to impeach President Trump an unprecedented second time, on a charge of "inciting violence" against the U.S. government. The vote came seven days before Trump leaves office and one week after a pro-Trump mob stormed the U.S. Capitol, resulting in five deaths and endangering the lives of the vice president and members of Congress. Trump now faces a Senate trial after his term ends, when the chamber could vote on barring him from future elective office if he is convicted. Senate Majority Leader Mitch McConnell (R-Ky.) left open the possibility of voting to convict at a trial, which would occur after Trump leaves office next week. Read more by clicking the link in our bio. (Photo by jabinbotsford/The Washington Post)
6,2K
417,3K
Here's what the US Capitol looked like Wednesday morning with National Guard members deployed ahead of the House's vote on impeaching President Trump for a second time. Tap the link in our bio for live updates on the impeachment vote. (📸: J. Scott Applewhite/AP, Joshua Roberts/Reuters)
4,1K
189,1K
BREAKING: Donald Trump has just become the first US president to be impeached twice following a vote in the House of Representatives. Tap the link in our bio for more.⁠ ⁠ (📸" Mandel Ngan/AFP/Getty Images)
5,7K
166,1K
JUST IN: Airbnb will cancel reservations in DC area during inauguration week. "We have identified numerous individuals who are either associated with known hate groups or otherwise involved in the criminal activity at the Capitol ... they have been banned from Airbnb's platform" https://t.co/IiCJFqAuVv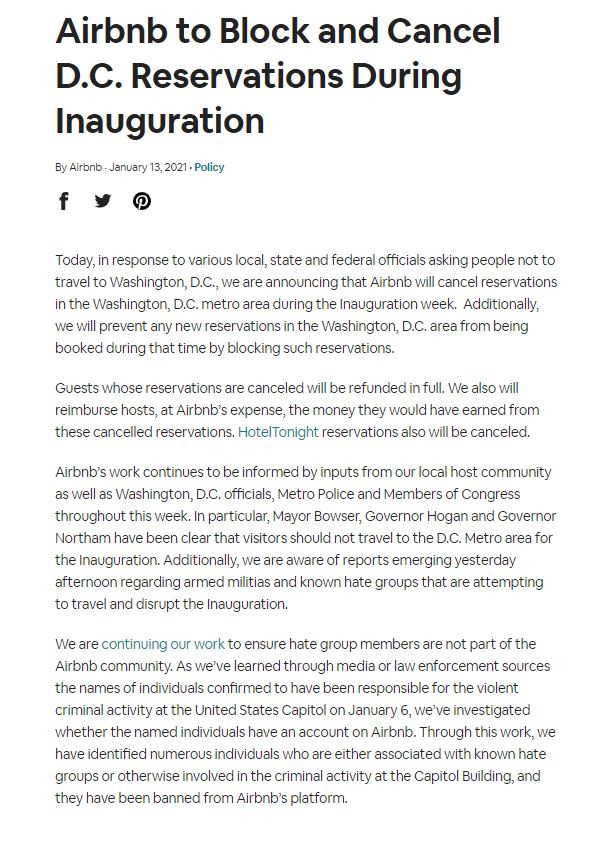 9,2K
34,6K
The House just voted to impeach President Trump for a second time for his role in last week's deadly Capitol riot. The impeachment resolution charges Trump with a single article, "incitement of insurrection" for his role in last week's deadly Capitol riot.⁠ ⁠ Ten Republicans joined their Democratic colleagues in voting in favor of the impeachment resolution.⁠ ⁠ They are:⁠ Rep. Dan Newhouse of Washington⁠ Rep. John Katko of New York⁠ Rep. Jaime Herrera Beutler of Washington⁠ Rep. Adam Kinzinger of Illinois⁠ Rep. Fred Upton of Michigan⁠ Rep. Liz Cheney of Wyoming⁠ Rep. Peter Meijer of Michigan⁠ Rep. Anthony Gonzalez of Ohio⁠ Rep. Tom Rice of South Carolina⁠ Rep. David Valadao of California
3,7K
130,1K
YouTube is suspending President Donald Trump's channel for at least one week, and potentially longer, the company said Tuesday evening. A recent video on Trump's channel had incited violence, YouTube told CNN Business. That video has now been removed. YouTube declined to share details of the video that earned Trump a strike under the platform's policies, but said that after the one-week timeout, it will revisit the decision. YouTube also removed content from the White House's channel for violating policy, the company told CNN Business, but the channel itself has not been suspended or been given a strike, just a warning. Tap the link in our bio to learn more.⁠ ⁠ (📸: Jabin Botsford/The Washington Post/Getty)
3,2K
92,9K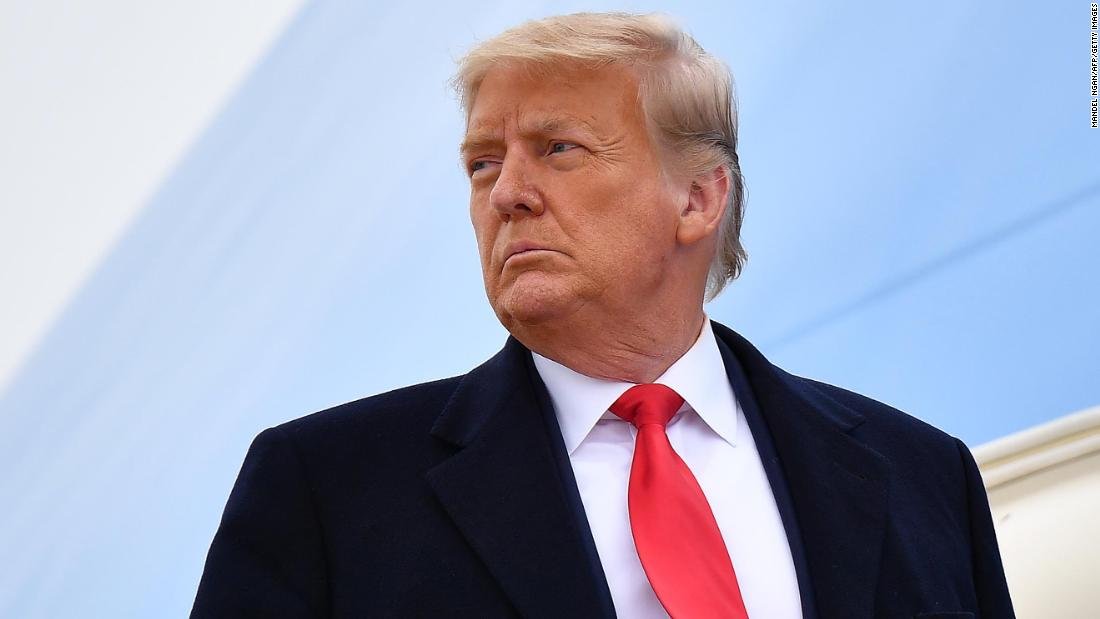 6,1K
32,6K
Airbnb will cancel and block all reservations in the Washington metro area during inauguration week after finding Airbnb accounts for "numerous individuals who are either associated with known hate groups or otherwise involved in the criminal activity at the Capitol Building," the platform announced Wednesday morning. The announcement cited Tuesday reports "regarding armed militias and known hate groups that are attempting to travel and disrupt the Inauguration" and warnings by the region's leaders that visitors should refrain from traveling to the District over the next week. It is the latest effort to keep people away from the nation's capital as threats of armed marches mount and thousands of law enforcement officials descend on downtown Washington. Read more by clicking the link in our bio.
945
83,3K
Videos show pro-Trump rioters pulling three officers down a set of stairs during a violent attempt to breach the U.S. Capitol last Wednesday. Our Visual Investigations team looks at how the assaults happened. The Jan. 6 siege on the Capitol building by a mob of Trump loyalists left a police officer and a rioter dead. More than 50 members of the U.S. Capitol Police were injured, including 15 who required hospitalization, most of them with head wounds, according to Representative Tim Ryan, Democrat of Ohio. Of all of the scenes of violence, one of the most intense occurred during a struggle to breach a west-side door, during which multiple rioters dragged police officers out of a formation and assaulted them while they were trapped in the crowd. Tap the link in our bio to see how a mob attacked officers at the U.S. Capitol.
3,7K
69,1K
Even before the pandemic hit, the Cherokee Nation was dealing with a crisis: the potential disappearance of its native language. About 30 Cherokee speakers have died of Covid-19. When the Cherokee Nation began receiving shipments of the vaccine, the tribal government identified Cherokee speakers as among the first groups to be eligible for the shot. "When you lose a speaker and you're a tribe that has only 2,000 fluent speakers left, you've lost something that isn't just irreplaceable, as all life is, but is really a national treasure," Principal Chief Chuck Hoskin Jr. told CNN. "Whether they survive and whether they pass down their knowledge will help determine in a couple of generations if there is a Cherokee language left." Tap the link in our bio to learn more.⁠ ⁠ (📸: Mike Simons/Tulsa World)
1,1K
68,7K
Donald Trump becomes first president in US history to be impeached twice, and faces trial in Senate over Capitol riots https://t.co/9VbhPqX5sP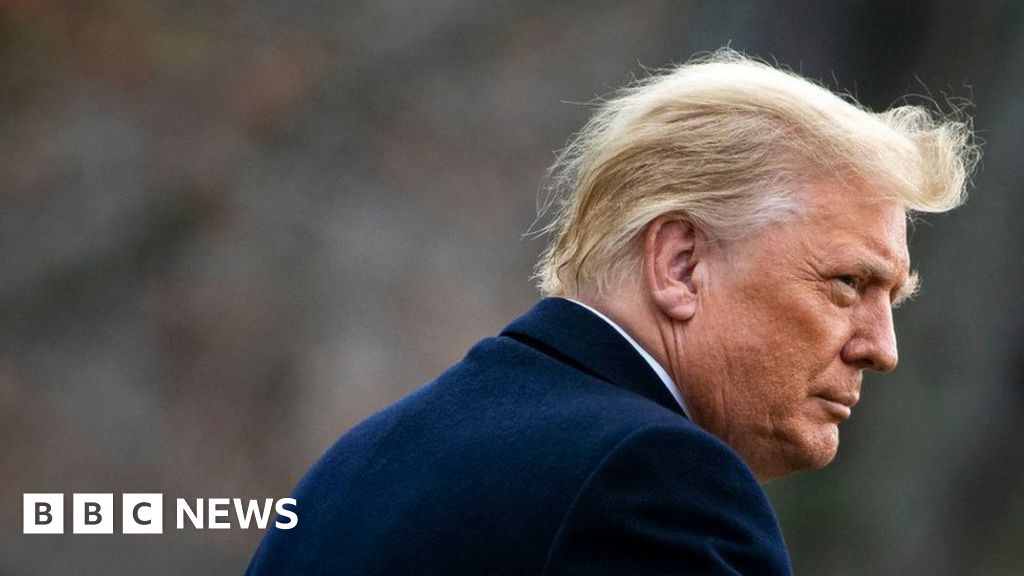 6,5K
25,9K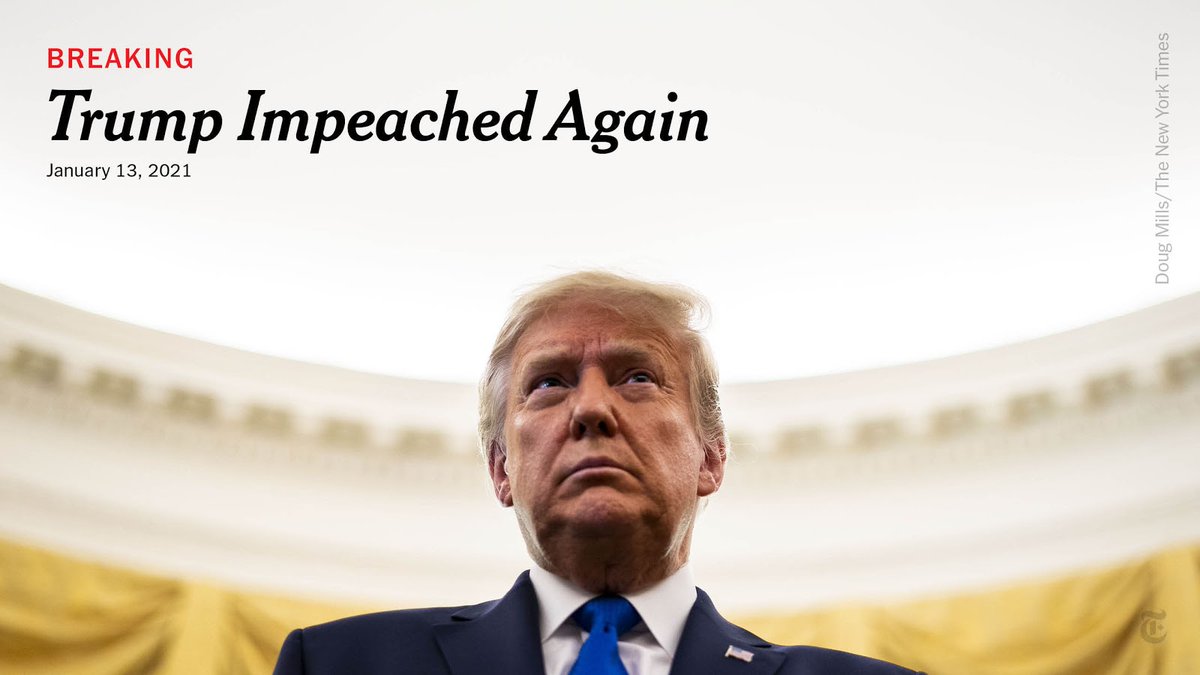 4,9K
21,3K
Ten of the 211 House Republicans rebuked President Trump on Wednesday by voting to impeach him for inciting the Jan. 6 Capitol riot. The Republicans who broke from Trump represent varying factions of the caucus, from Rep. Liz Cheney (Wyo.), the third ranking in House GOP leadership, to Rep. Fred Upton (Mich.), a moderate who has been in office for three decades, to Rep. Tom Rice (S.C.), a conservative who has been loyal to Trump. That the 10 Republicans who voted to charge Trump with "incitement of insurrection" could not so easily be lumped together suggests a fracturing of support for the president among Republicans. The other Republicans who voted to impeach Trump are: Anthony Gonzalez (Ohio), Jaime Herrera Beutler (Wash.), John Katko (N.Y.), Adam Kinzinger (Ill.), Peter Meijer (Mich.), Dan Newhouse (Wash.) and David Valadao (Calif.). Read our live updates by clicking the link in our bio.
1,8K
64,2K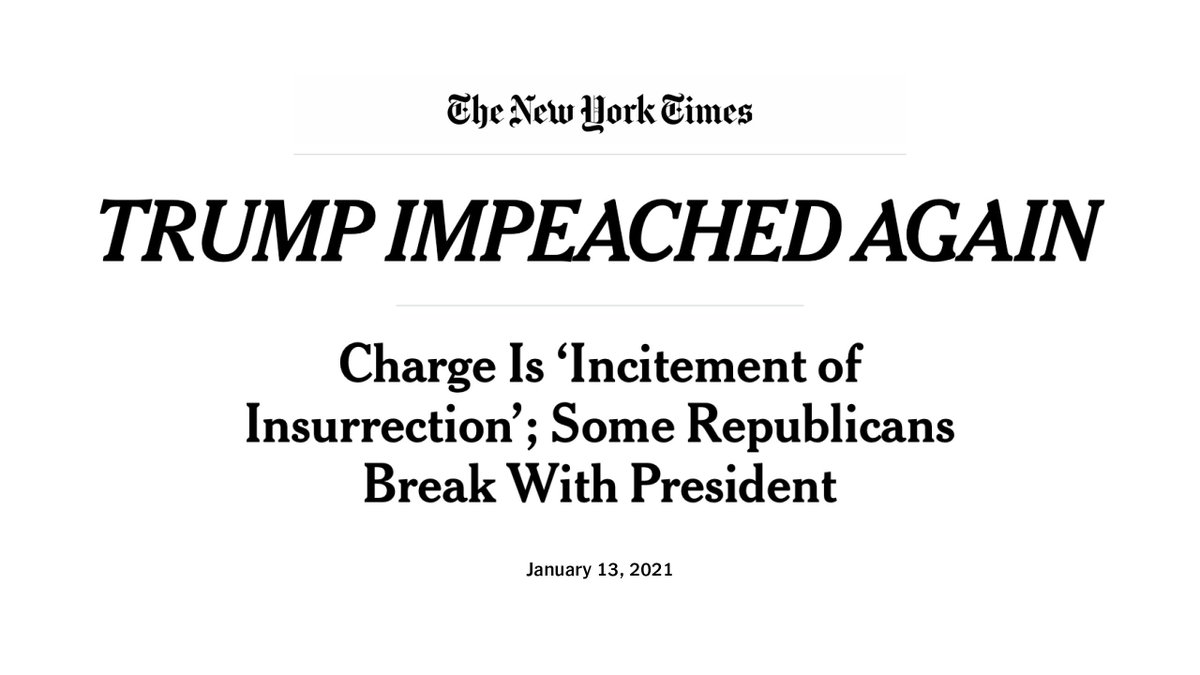 4,4K
21,5K