NEW: Simon & Schuster: "After witnessing the disturbing, deadly insurrection that took place on Wednesday in Washington, D.C., Simon & Schuster has decided to cancel publication of Senator Josh Hawley's forthcoming book"
7,8K
47,9K
BREAKING: Zuckerberg says Facebook and Instagram are blocking President Trump from using their services indefinitely. https://t.co/JHxZvmjqiu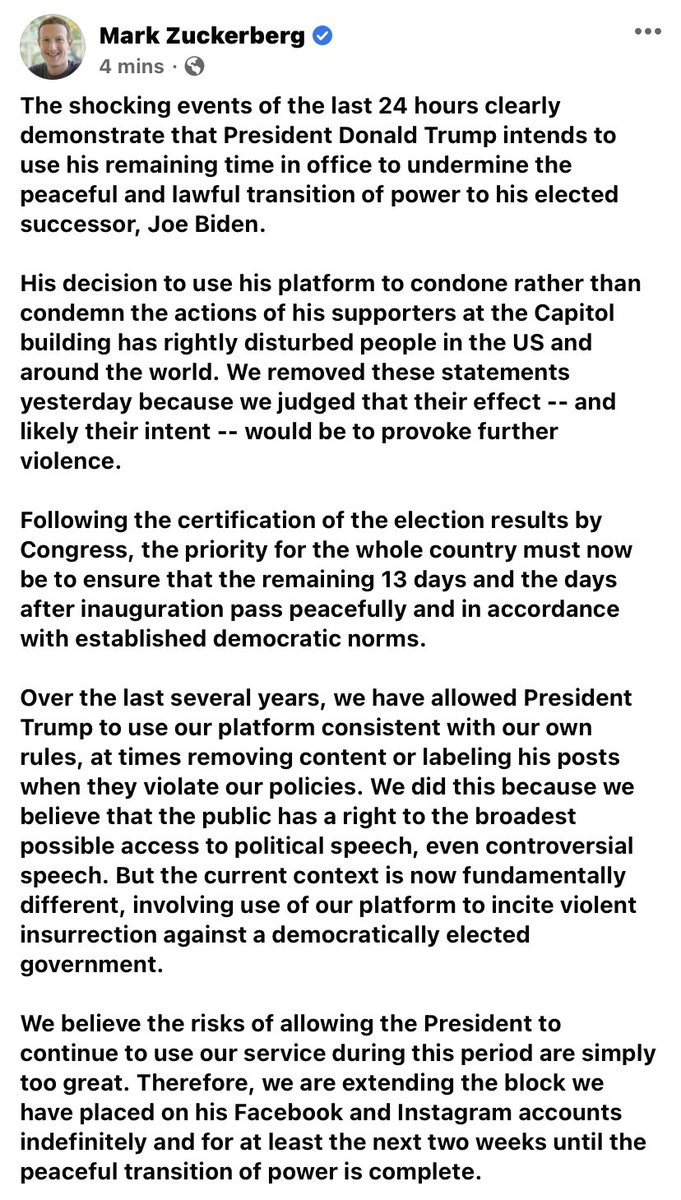 10,7K
42,7K
WATCH: Tempers flare in the US House chamber as Republican lawmakers shout over Rep. Conor Lamb, temporarily causing benches to empty, for accusing Republicans of lying about why President Trump lost Pennsylvania. https://t.co/WsOQJtyiUb
11,9K
39,3K
Congress has certified the 270 Electoral College votes needed to confirm Joe Biden's presidential election win.
7,8K
144,1K
Facebook will block Trump from posting for the remainder of his term
4,3K
98,2K
Police remove barriers to mob storming US capitol, taking selfies
5,2K
81,7K
Trump blocked by Twitter and Facebook
4,2K
62,7K
Congress reconvened the joint session to certify President-elect Joe Biden's win following violent rioting at the US Capitol. "As we reconvene in this chamber, the world will again witness the resilience and strength of our democracy," said Vice President Mike Pence. After, Senate Majority Leader Mitch McConnell and Minority Leader Chuck Schumer condemned the attack. (📸: Senate TV)
5,7K
312,1K