Midnight oil burners 🕛🕯and training hard/dialing in my conditioning for BLACK ADAM⚡️ Always be grateful for the grind and remember to have some fun along the way. #OutlawMana🪝 #HawaiianWreckingCrew 🌺
24,1K
4,4M
American Murder is so well done. I've never seen a doc with so much footage. YouTubes, ring cams, body cams, texts. If you like crime docs, this one will stand out as pretty incredible.
945
44,5K
Happy birthday to my favorite person in our quarantine bubble. I love you. ❤️
9,2K
1,3M
Passing on the birds and the bees knowledge to my son in #TheAdamProject, vancityreynolds. He was clearly having a little difficulty following because I was using the elephants and the chickens to try and add some flare to the story of love. 🐘🐓 📸: doanegregory
959
398,1K
267
25,7K
u know when you look at a photo for so long that you can't tell if it's a very good pic or a very bad pic
2,3K
387,9K
JOE BIDEEEEEEEENNNNNNNNN!!!
2,2K
303,1K
Happy birthday to my amazing friend kerrywashington!! You are a brilliant, creative, passionate force of nature and I am constantly inspired by your grace. Not to mention your incredible sense of style… AM I RIGHT?! Sending you love, my sister / my partner / my friend forever! 💕✨
1,4K
288,3K
TODAY'S THE DAY!!!!! anomalyhaircare ✨ now available at Target and anomalyhaircare.com! Be the FIRST to shop our exclusive drop. I saw a gap in the market for affordable, clean, and sustainable haircare, especially at an affordable price point, and so for the past year and a half I've poured my heart into bringing this brand to life! DYK your scalp is more porous than your face?! Which is why it is so important to know what we're putting on our heads and also what's washing down our drains. Make an empowered choice in your haircare regimen that doesn't cost the earth. Shop Anomaly now! ♻️🧖🏾‍♀️🖤
1,2K
275,1K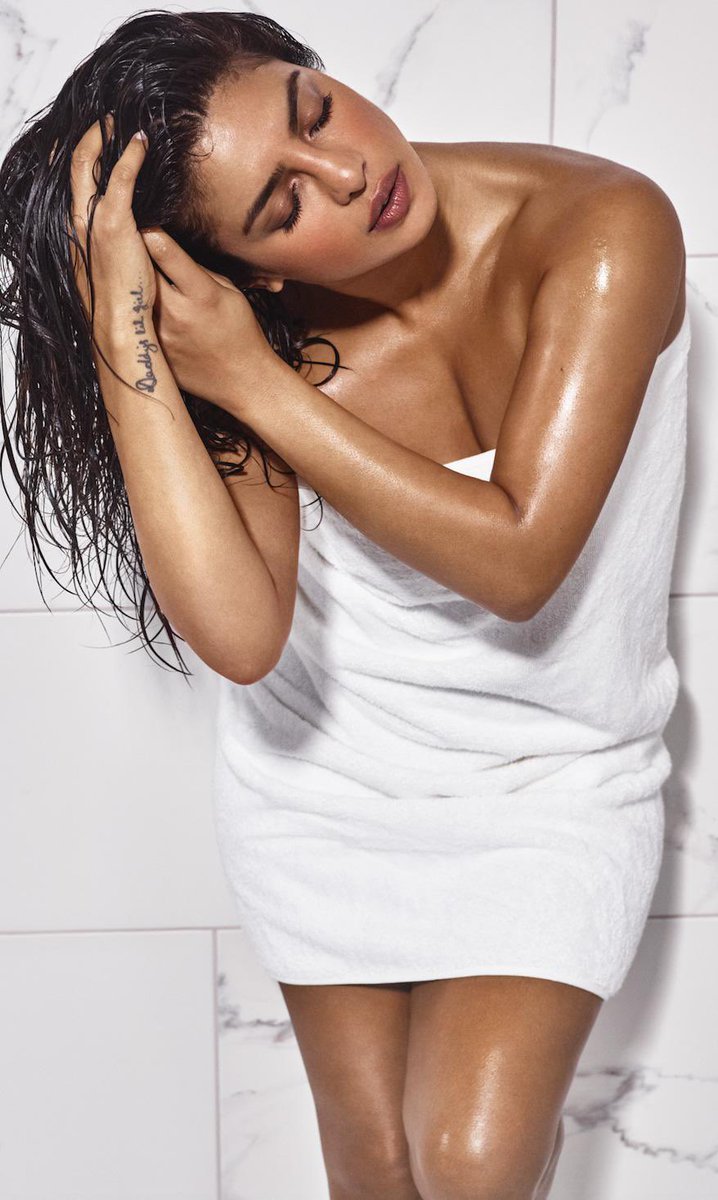 726
20,6K
TODAY.IS.THE.DAY! anomalyhaircare is now LIVE on Target.com! The first product I want to show you is the Clarifying Shampoo ✨ This charcoal-based shampoo is my go to for removing excess product (especially hairspray buildup) or if I just want a really good deep wash. Also, a black shampoo is pretty chic, IMO, especially when it comes in a bottle made of 100% recycled trash. ♻️ Available TODAY for the first time exclusively at Target. Get it before it's gone! 🚨
1,3K
205,8K
Beautiful hair shouldn't cost us the earth. Beauty that empowers us means making empowered choices. anomalyhaircare is made from 100% recycled trash and is easily accessible to keep the planet - and our choices - clean. RUN DON'T WALK because anomalyhaircare is NOW LIVE exclusively at Target and on anomalyhaircare.com!! I'm so excited!!!!! ♻️🧖🏾‍♀️
561
112,5K
Jimmy and his wife Molly settle an argument once and for all… 🤣
249
20,2K
Two more weeks until a new season begins. AmericanIdol kicks off February 14th on abcnetwork!
87
3,1K