People you meet like you more than you think.
489
4,4K
In 1942, the BBC requested postcards from the coastlines of mainland Europe and after millions were sent in, the War Office were able to plan the best spot for the D-Day landings two years later.
167
2,2K
Salvador Dali standing on the deck of the S.S. Normandie as it docks in New York City, 1936
346
75,7K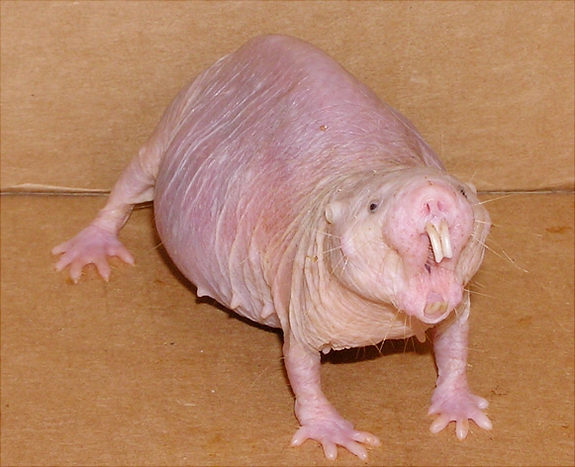 122
1,5K
Compared to 1995, there are 27% fewer dairy cows in the UK today but the country produces more milk.
78
1,4K
Nice to know that having the high ground is a family tradition.
229
75,7K
The largest ever non-nuclear explosion happened in Halifax, Canada in 1917. There were so many eye injuries that the local ocular surgeon's tools blunted.
96
1,3K
In Japanese, it reads: バイキング (Baikingu)
137
46,4K
Mosquitos recognise their victims by detecting carbon dioxide. People exhale about 21% more CO2 when they're pregnant, and get bitten more often as a result.
103
1,3K
In some species of bat, the female holds onto sperm over winter and fertilises herself when the weather warms up.
70
1,2K
243
17,8K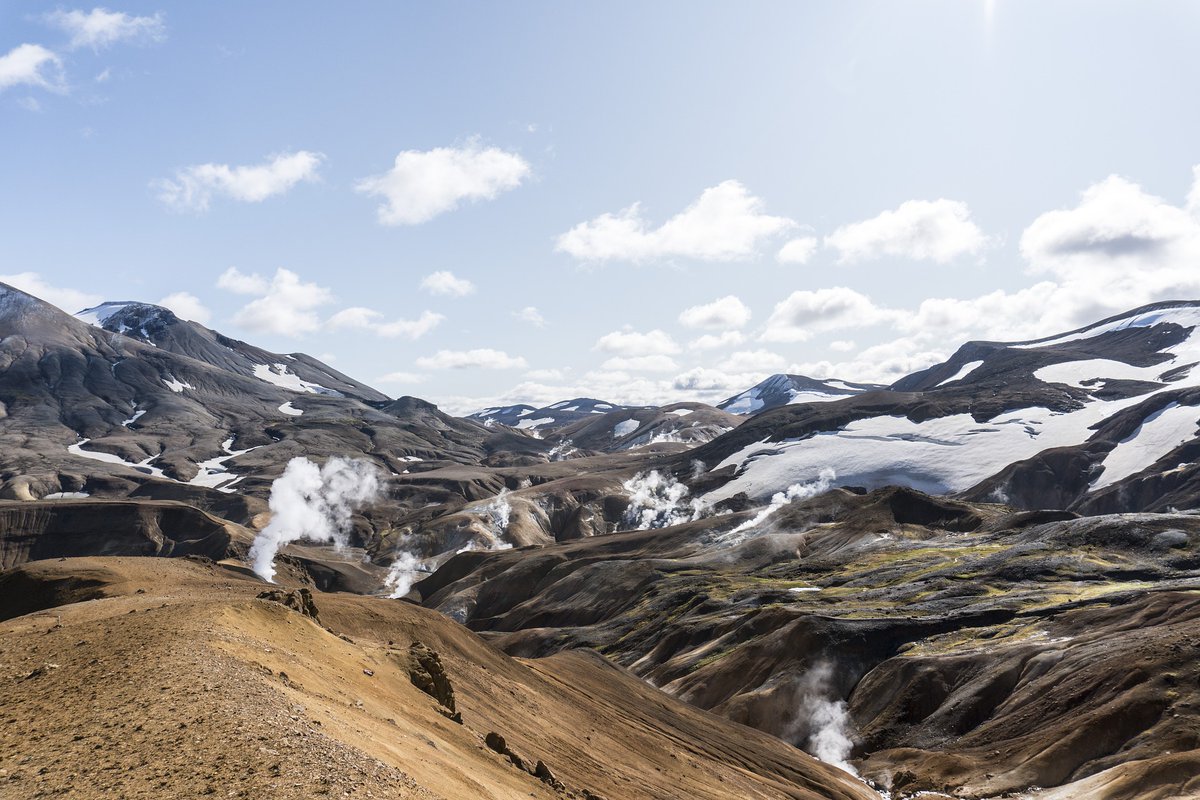 109
1,1K
An amended version of the below. We love the Beeb more than anything but admittedly giving them credit for planning the D-Day landings may have been a step too far. https://t.co/6VKUjjXns0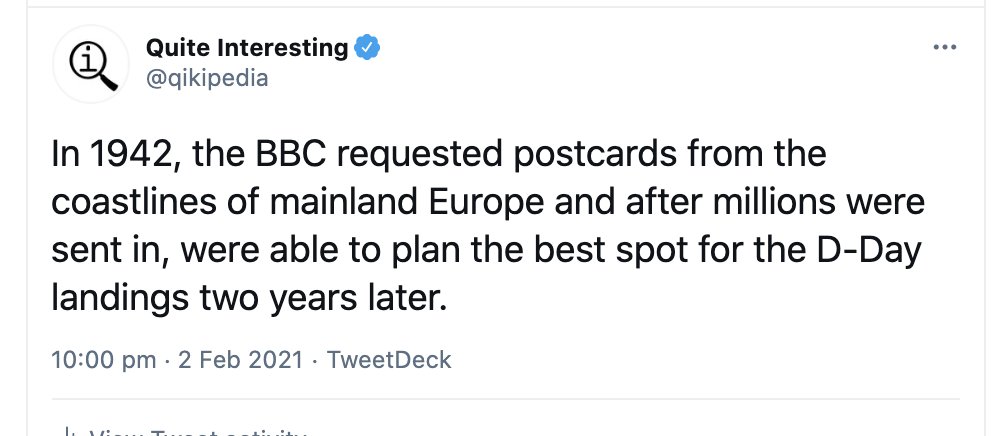 34
1,1K
This internet archive of cookbooks has 11,000 entries stretching back to the 1520s. Highlights include 'The Enchanted Broccoli Forest'(1995), '101 Practical Non-Flesh Recipes (1917)', and 'Peanuts for Breakfast, Dinner, Supper (1920)'.
124
871