In 2016 US astronaut Scott Kelly spent his birthday dressed as a gorilla chasing colleagues around the International Space Station. https://t.co/4xrky35Zil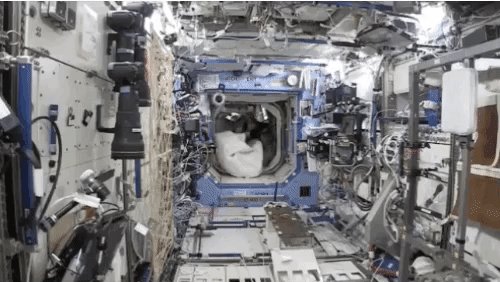 1,4K
8,1K
It was seasoned with extra spices, especially salt, since taste buds become a little dulled in space.
410
100,7K
657
7,7K
Cock ale was a popular drink in the 17th and 18th centuries, combining the flavours of beer and chicken soup. The recipe called for "ten gallons of ale and a large cock, the older the better".
522
3,6K
The top UK Google search about deliveries in 2020 was "afternoon tea delivery", closely followed by "wine delivery" and "compost delivery".
164
1,1K
In 1837 a young Karl Marx's father signed off a letter to his son with "P.S. It would not be a bad thing, dear Karl, if you would write more legibly."
112
1,1K
The Moon moves nearly 4cm further away from Earth each year, about the same speed our fingernails grow.
114
1,9K