Am I the only musician here? $0 to $14 bucks.
I made $14 in 2020 with my music on Spotify and Apple Music. 700 streams. In 2021, I'm already at 700 streams (latest album)! Things are looking up hahaha ;) Anyone has ideas on how to market music? I don't know where to post it. I don't know how to promote myself. [Here's a bit what I do](https://music.apple.com/us/album/mindscape-ep/1554145611) (last EP). Tell me what you think. Thank you, Arctic.
230
579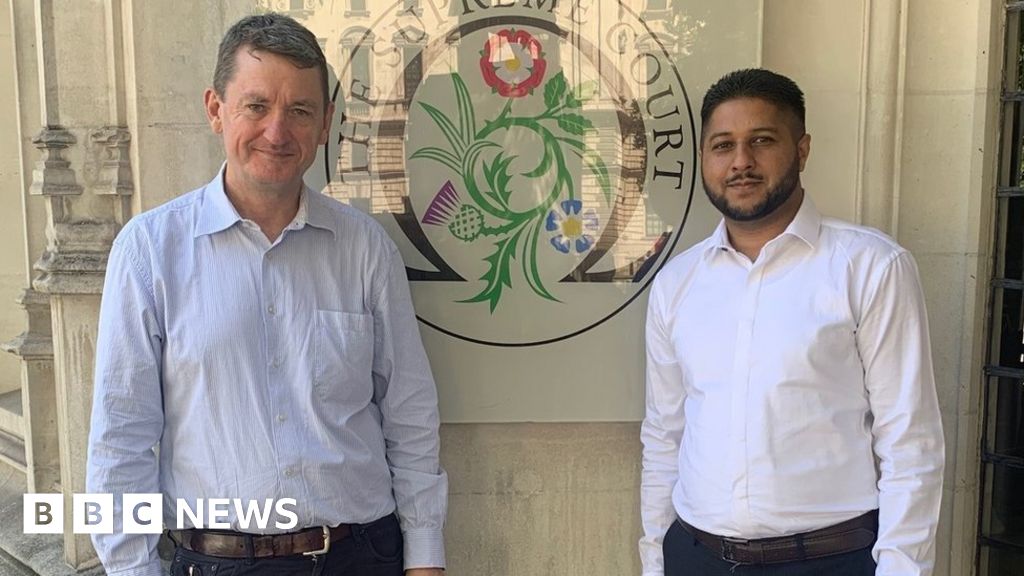 2,5K
9,8K
Elon Musk is back on top. The Tesla CEO's wealth rose to $199.9 billion after SpaceX completed another funding round, launching him to the top of the Bloomberg Billionaires Index for the second time this year. Amazon's Jeff Bezos, who briefly reclaimed the title this week after Tesla shares fell, moves back into second place. Link in bio.
929
48,3K
To the good people out there. 💪I appreciate you.
224
16,4K
Melvin Capital says it wasn't 'bailed out' in GameStop saga
143
653
1,6K
8,9K
Some of the best coronavirus forecasts came from a then 26-year-old hobbyist working out of his parents' living room https://t.co/lCPHSD9p6X
1,6K
4,7K
U.K. Supreme Court rules Uber Drivers ARE entitled to workers rights | Some are entitled to minimum wage and paid vacations
86
833
How do you deal with the – once again – rising healthcare costs?
[The major U.S. health insurers report big profits for 2020](https://www.nytimes3xbfgragh.onion/2020/08/05/health/covid-insurance-profits.html) but yet the premiums for 2021 go up by 10%. Our premiums went up by 45% over the last 4 years. The healthcare and retirement system in the U.S. is in poor health and voters and politicians are too ignorant to do something about it. 1,000+ small businesses need to come together and setup their own health insurance plan! So, how do you deal with it in 2021?
202
198
Daily General Discussion and spitballin thread
Have a general question? Want to offer some commentary on markets? Maybe you would just like to throw out a neat fact that doesn't warrant a self post? Feel free to post here! This thread is for: * General questions * Your personal commentary on markets * Opinion gathering on a given stock * Non advice beginner questions Keep in mind that this subreddit, and this thread, is not an appropriate venue for questions that should be directed towards your broker's customer support or google. If you would like to ask a question about your personal situation or if you are asking for advice please keep these posts in the daily advice thread as that thread is more well suited for those questions. Any posts that should be comments in this thread will likely be removed.
236
34
Necessity of Bonds in a Portfolio
Why bother with bonds with a long enough time horizon? Perhaps I'm missing something. Say, like the average redditor, I am in my 20s with at least 30-45 years until retirement. Now, I can understand converting a portion of the portfolio to bonds in the last 5-10, as you may not have the time horizon to weather out a recession. Even then, I'd imagine dividends could hold you over until it passes. Anyways, why do target date funds, for example, start with bonds so early? If there's hardly any risk in the *long term* in the stock market given that the portfolio is very diversified, why bother with a lower-yielding security, regardless of it's stability? Thanks
115
75
Just got a collections notice from a lawyer for the City of Los Angeles for city taxes... but I moved away in 2018 and canceled my business licenses. What do I do?
Apparently, I owe a couple thousand dollars. No notice, email, mail, or message - until today when a law firm reached out threatening collections. I moved out of LA in 2018 and pointedly called the City of Finance to terminate my businesses... but I don't know how I'm going to prove it. What are my options?
63
139
Facebook's dramatic move to block Australian news sharing escalated a broader battle against global regulation. That gambit looks likely to backfire. This week's abrupt news blackout — the latest salvo in a dispute over charging tech titans for content — has forced the issue onto the agenda of governments around the world, from the India and Canada to the U.K. Facebook drew a line in the sand precisely because it feared even larger markets would follow Australia's lead. The company now risks a domino effect as regulators elsewhere ramp up scrutiny. Link in bio form more.
456
10,6K