Historically it's way better to invest at market close than at market open, most gains occur overnight
Found this 2018 article, interesting/fun fact: [The Stock Market Works by Day, but It Loves the Night](https://www.nytimes.com/2018/02/02/your-money/stock-market-after-hours-trading.html) * If you had bought the SPY at the last second of trading on each business day since 1993 and sold at the market open the next day — capturing all of the net after-hour gains — your cumulative price gain would be 571 percent. * On the other hand, if you had done the reverse, buying the E.T.F. at the first second of regular trading every morning at 9:30 a.m. and selling at the 4 p.m. close, you would be down 4.4 percent
660
8,5K
A company catering to women and led by women has made its 31-year-old female founder a billionaire. CEO Whitney Wolfe Herd created Bumble, the dating app where women make the first move, after an acrimonious departure from Tinder — where she said she was sexually harassed. A share sale ahead of Bumble's upcoming trading debut values her stake at over $900 million, helping her enter a rarefied club of self-made female billionaires. Link in bio for more.
1,4K
93,8K
"The worst stocks are doing the best"
671
1,2K
About $7.3 billion of the Amazon fortune has been given away. MacKenzie Scott, Jeff Bezos' ex-wife, is responsible for $6 billion of that https://t.co/uvJLk0Knqe
1,8K
5,4K
Mastercard to offer cryptocurrency payments this year
66
826
Kimbal Musk, Elon's little brother and a Tesla board member, sold $25.6 million of shares in the electric-car maker earlier this month, according to an SEC filing. The sale leaves Kimbal Musk with a mere 599,740 Tesla shares to his name. At today's prices, that amounts to about $483 million. As well as serving on Tesla's board, the younger Musk is also CEO and co-founder of The Kitchen Restaurant Group. Link in bio for more.
504
30,3K
● When Elon Musk tweeted "use Signal," earlier this year, he was talking about the messaging app made by a nonprofit organization. But soon, the stock price of Signal Advance Inc., a tiny and entirely unrelated medical device company in Texas, was up 5,100%. Such is the power of Musk, the world's richest person, and his more than 46 million Twitter followers.⠀ ⠀ ● In recent weeks Musk's tweets have added billions to the market value of publicly traded companies. And after saying he would be off Twitter "for a while" last week, he was back within a day, promoting cryptocurrency Dogecoin. Musk's tweets—with some assistance from rapper Snoop Dogg and Kiss bassist Gene Simmons—have lifted the shiba inu-themed cryptocurrency by more than 1,500% since the start of 2021. On Wednesday, Musk said he even bought some Dogecoin for his toddler—boosting the coin another 15% in 20 minutes.⠀ ⠀ ● Swipe through for a sampling of dispatches from the most powerful Twitter account in finance.
761
28,1K
1,2K
5,1K
The world's wealthiest aren't willing to wait for commercial airlines to bounce back to their full flight schedules. They're buying their own planes. "You can't go on vacation on Zoom," said Robert Gates, chief of international sales for Global Jet Capital. "You need to get to your vacation house some way." First-time buyers are responsible for a recent uptick in sales. Tap the link in our bio for more. 📷: Johannes Eisele / AFP via Getty Images
436
25,7K
Jeff Bezos has given away $1.4 billion since 2000. Last year alone, MacKenzie Scott gave away nearly $6 billion. This is how they've approached their philanthropy as they've gone from billionaires to owners of one of history's great fortunes https://t.co/6xEyF2qV4b https://t.co/uyuog0u0Dw
507
1,3K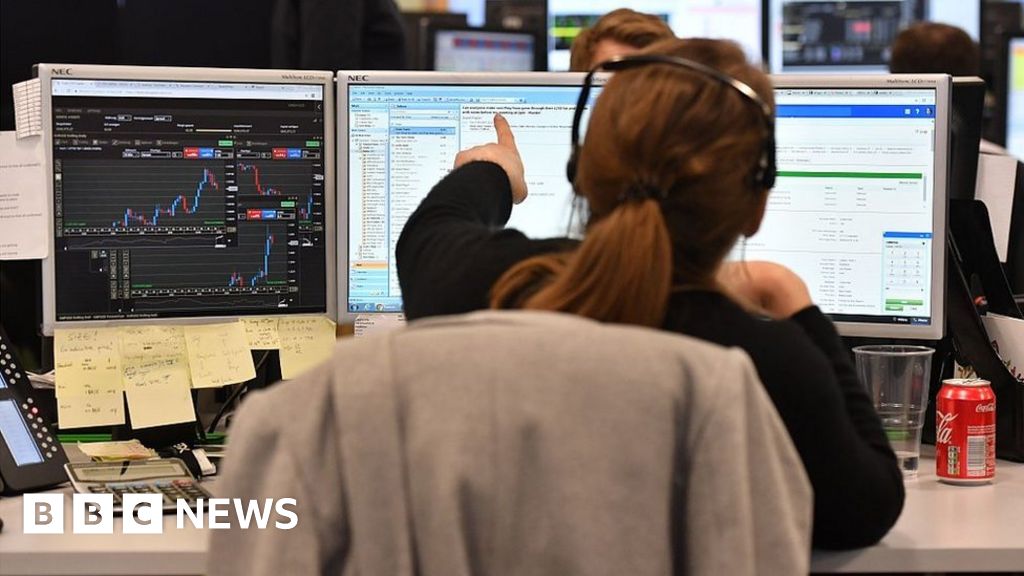 446
940
Working exceptionally long hours is more a reflection of your insecurity than your dedication. https://t.co/7nKnxqxUcP
237
730
The numbers are mind boggling: A ~$250,000,000,000 fortune. ~42,000,000,000 committed to philanthropy and ~7,200,000,000 donated so far. @BSteverman and I break down Jeff Bezos and MacKenzie Scott's plans to give away their massive fortunes via @BW https://t.co/fmpCCfg1Ex
171
720
Bumble's IPO turns CEO Whitney Wolfe Herd into one of the world's rare self-made female billionaires https://t.co/TO0arG8btr
130
691
A home-makeover boom during the pandemic helped Lee Seungjae's interior design app triple its sales. Now, he's aiming to turn his startup into a $1 billion company. The 33-year-old created Ohouse in 2013 with just $4,500 — and few believers in its potential. In November, the Seoul-based startup raised about $70 million from investors. That growth is now fueling Lee's ambitions of turning Bucketplace, the company behind Ohouse, into a unicorn in the "near future." Link in bio for more.
263
21,6K