Rihanna and environmental campaigner Greta Thunberg are drawing global attention to Indian farmers' protest against the government's new agriculture laws. The pop star tweeted "Why aren't we talking about this?! #FarmersProtest" to her 100 million followers, along with a link to an article about the suspension of internet services at protest sites around New Delhi. India's foreign ministry later blamed "vested interests" trying to "mobilize international support against India." Farmers are demanding the repeal of legislation they say will leave agriculture vulnerable to corporate takeovers. Link in bio to read more.
1,2K
33,5K
When should I register for a LLC?
Hi there! I have been doing wedding photography on the side for about 5 years now. I do an average of about 5 weddings a year. I have decided that I want to do it full time because that is what I really love (not my shitty 9-5 job). When should I register for a LLC? I have booked about 7 weddings for this year. Is now a good time to do that? Or should I just stay as sole proprietor? Thanks!
72
77
Vendors and sales people that click on your Google ads to call you should reimburse you
I help a few friends with their marketing and have noticed that vendors and sales people will click on their ads to get to their websites and/or to call them. If the ads had a $3 cpc, I might not care, but some of their industries are INCREDIBLY competitive with cpc between $150-300. When it happens 5 or 10 times a month, that quickly eats up a lot of marketing budget and really pisses me off as a business owner. That's just plain laziness and a disregard for the business owner they're calling. I'm inclined to reach out to them, ask for their managers and let them know that their rep cost us $189 for his/her cold call...and probably doing the same for all the other people being called. I'm so annoyed looking at the total amount those idiots cost us last month.
55
59
The vast majority of people who contract Covid-19 still have antibodies at least six months after infection, a new study involving more than 20,000 people showed. Some 88% of participants who tested positive for a previous infection retained antibodies for six months, according to the report by UK Biobank, a major biomedical database. The number was 99% at three months. The most common symptom associated with having antibodies to Covid was a loss of sense of taste and smell. Link in bio for more details. 📷: Thomas Lohnes/Getty Images
525
20,8K
Tell me your CINTAS horror story
I recently found out that cintas has been stealing from my restaurants in the way of overcharging invoices for years, they're denying any wrongdoing and arguing that they did deliver impossible amounts of products.. I asked around the chamber and apparently that's what they do.. anyone has any tales?
9
9
Andy Jassy will soon replace Jeff Bezos as Amazon's CEO. What's his story? Jassy isn't as famous as some Silicon Valley entrepreneurs, but for much of the last decade he's been arguably the most important person in the tech industry. The unit he leads, Amazon Web Services, has reshaped how companies buy technology, by simplifying computing services and offering them essentially for rent over the internet. Click the link in bio to read more about how he might lead Amazon in the post-Bezos world.
251
17,1K
485
1,5K
Need help with Grocery Delivery business name
16
4
Even if a cover letter is not required, you should still send one. While it may be one of the most challenging parts of applying for a job, getting it right can push your chances over the edge. We recently updated our guide to writing a cover letter to help you find a job in 2021. Swipe for the main points, and tap the link in our bio for the full article with more advice from experts. Adapted from "How to Write a Cover Letter," by Amy Gallo. Art credit: nicolas_/Getty Images
129
14,4K
Twitter is under pressure in India after the country's government ordered the social media company to block accounts that had used a hashtag connected to protests by farmers, or face penalties under Indian law https://t.co/CyO8R80sTM
489
749
Ever wanted to know how to do a business plan?
3
18
In China's popular online-streaming industry, people can send their favorite live performer anything from a rose worth 80 cents to an expensive space rocket. The present is just a symbol, but the money is real — and that's what's made Kuaishou Technology so successful. The firm, which takes a cut of the tips fans give to performers, raised $5.4 billion ahead of its Feb. 5 IPO in Hong Kong — the biggest listing since Uber Technologies in 2019. Ex-Googler Su Hua, Kuaishou's co-founder, paired up with Cheng Yixiao to transform the app from a GIF-maker to the social-video platform. Link in bio to read more.
124
12,3K
What does every small town need?
I'm 28 and own my own business (brewery). I'm getting married soon, and in the process of selling my house. After I sell and we buy a new one together, I'll have some money to invest in a project. What do you think is missing from your small town (~20k people) that people would love to see? Current thought is a medical marijuana store. I want something hands-off so I can focus on running the brewery.
7
6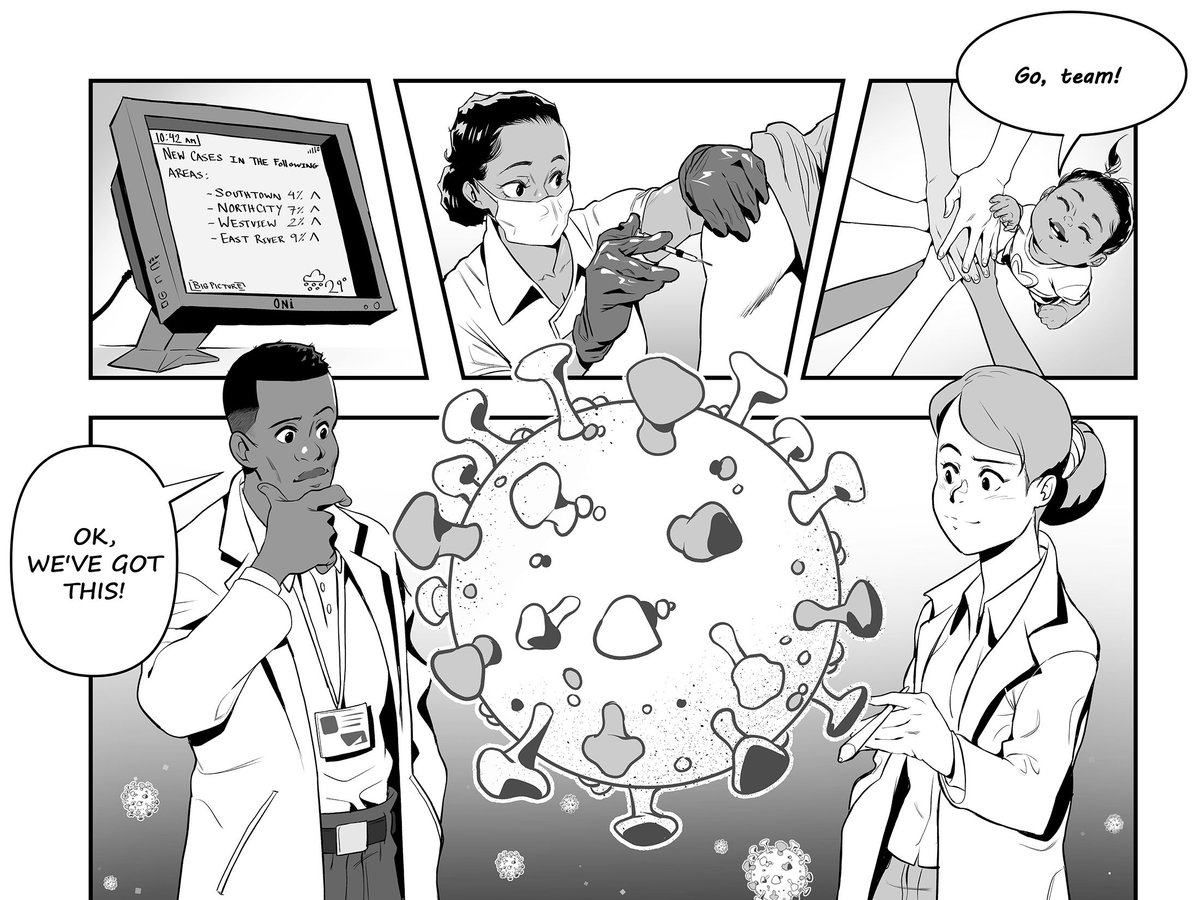 353
754
While vaccination rates are accelerating quickly, the rise in cases of Covid-19 are slowing, though that is due to measures other than vaccines, such as lockdowns and social distancing policies https://t.co/dMgQ2cIti4 https://t.co/GnB7bwxFRo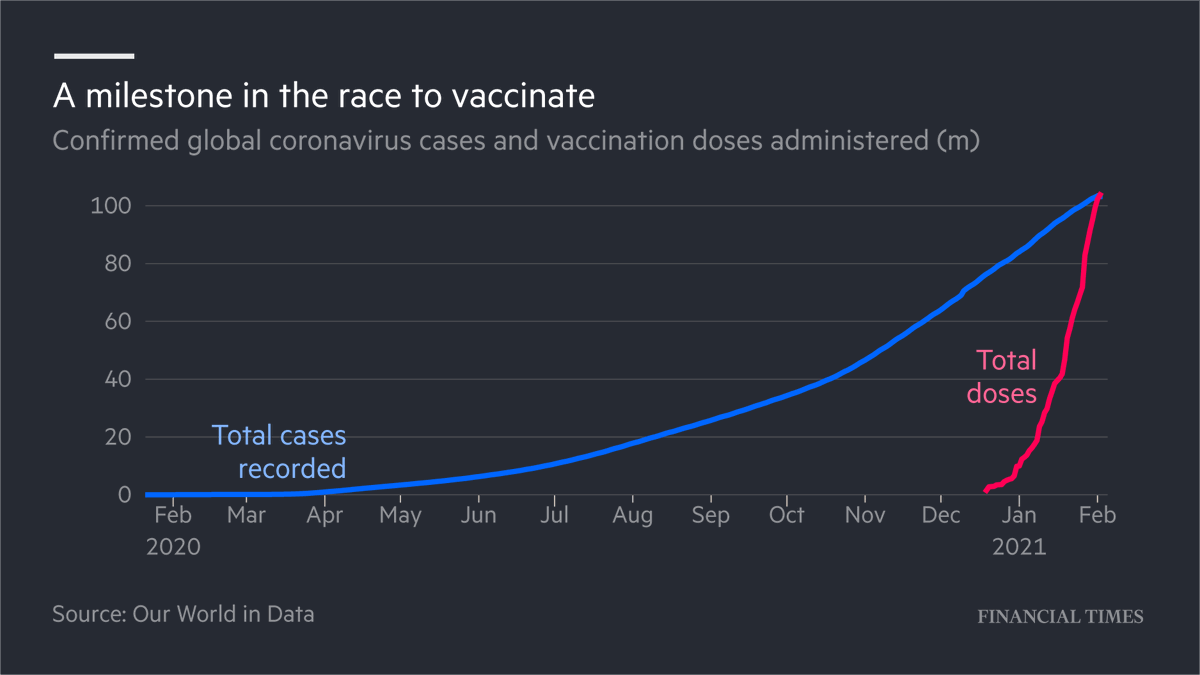 204
742